Acoustic Booth / Audiometric Booth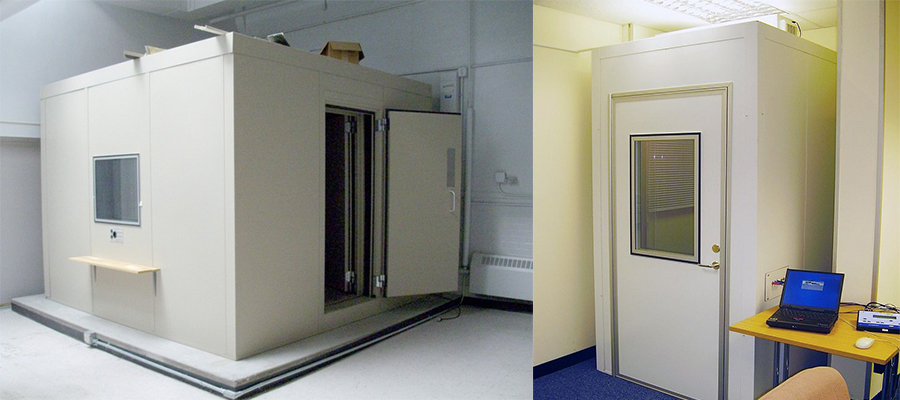 Audiometric Booth are used to complete different kinds of work in medical industry, We at ZAKAcoustics Pvt. Ltd. have developed Audiometric/Audiology booth, with brilliance and intelligence. This excellent mechanism does not allow outside noise to come inside. Therefore, it has become quite easy and convenient to measure the performance and accuracy of desired item in a quick time.
Some preeminent elements of this new age system are given below:
Easy and quick to assemble
Available in distinctive shades, unique materials and fabrics
Noiseless ventilation frameworks to work conveniently
Excellent cooling option
Fantastic paint finish and Powder Coated finish for extreme toughness and high durability
Audiology booth of ZAK Acoustics Pvt. Ltd. are not possible to witness with any others. However, above described device is already very capable to meet individual needs in a perfect manner. Audiology Booth is an independent device therefore works without any support. But, it is a great reason to feel delighted that its usefulness could be extended to the next level with additional equipment.
| | |
| --- | --- |
| Audiometric Booth | Audiometric Chamber |
| Audiology Booth | Audiometric Screening Booth |
| Sound Test Chamber | |
| | |
| | |
| | |